ETHNOGRAPHIC MUSEUM/TOURIST INFORMATION OFFICE
Within the village of Valleseco, you will find the Ethnographic Museum, where you can learn more about a typical Canarian product, el gofio, a kind of flour made of toasted corn, widely used all over the islands. A handicraft workshop exihibition can be seen, where various pieces of art are on display such as traperas, furniture, typical Canarian costumes... all handmade by artisans of our municipality.
The Tourist Information Office of Valleseco is also situated at this point. Here you can find information about what to visit, where to eat or what to buy as a souvenir. In 2010, it received the certificate of Commitment to Tourism Quality from the Spanish Secretary of Torism. This distinction is given to establishments within Spain which fulfil certain quality requirements.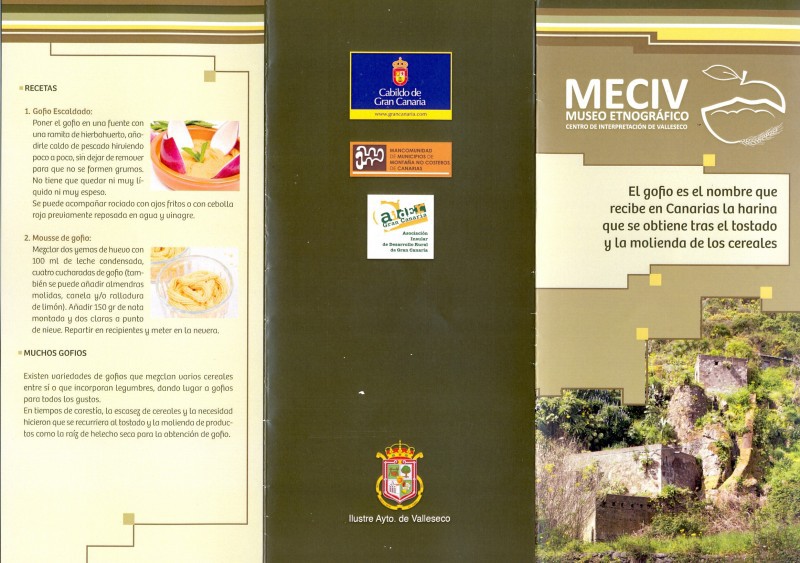 Address:
C/Párroco José Hernández Acosta, nº 11 Valleseco
Teléfono:
928 61 80 22 ext 221/928 61 82 32
Fax:
E-mail:turismo@valleseco.es